The two-years English-taught master course is delivered by the University of Seville (coordinator), University Autónoma de Madrid, University of Barcelona, University Complutense de Madrid, University of Salamanca, University of Caen-Basse Normandie, University of Catania and University of Padova, supported by a NuPhys Consortium of 18 Public and Private Institutions from worldwide.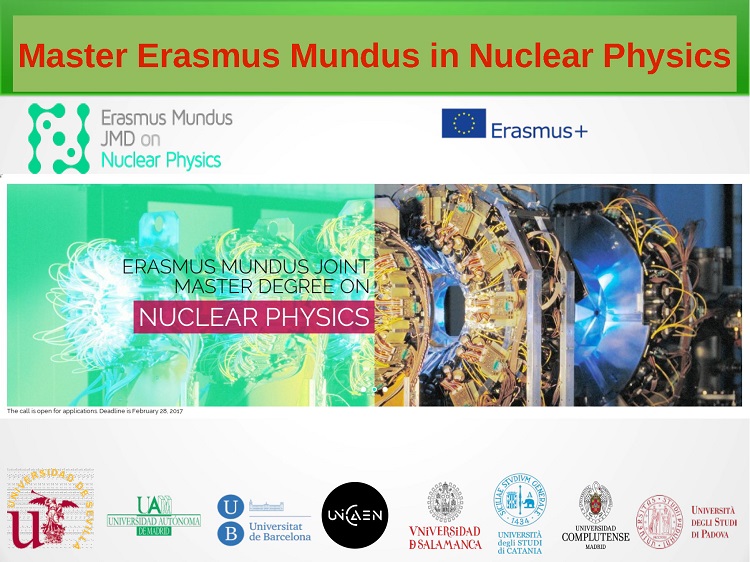 The course is supported by EACEA Agency of European Union with full scholarships (including travel costs and health insurance) for EU and mostly for non-EU students.

The deadline for students application is February 28th, 2017.

We would like to kindly ask you if you could disseminate the call for application among students or networks that might be interested.

SCHOLARSHIPS AVAILABLE
For more information about program layout, NuPhys Consortium and opportunities to be part of it, application procedure, student services, financial info and scholars application, please visit the website: 
http://master.us.es/nuphysjmd/
Info and contacts: 
This email address is being protected from spambots. You need JavaScript enabled to view it.
Hits: 630